Quality control
FROM RAW MATERIAL TO END PRODUCT: NON-STOP MONITORING
Quality Control requires proven expertise in the fields of pharmacy, biology, and chemistry.
Not only are checks performed on the end products, but also on the raw materials involved at each step of the product manufacturing process.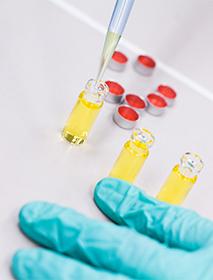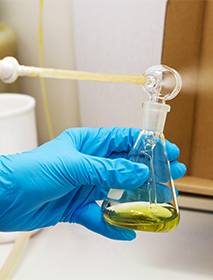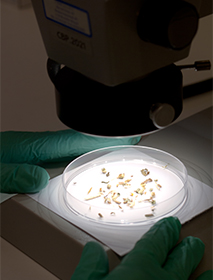 These checks are based on the requirements of GMP rules (Good Manufacturing Practices) as well as those of the European Pharmacopoeia and the German Homeopathic Pharmacopoeia.
Many different analytical techniques are used, always cutting-edge techniques, adapted to the diversity of the substances used in Homeopathy (vegetal, animal, chemical, mineral…).
Strict Quality Control monitoring necessitates rigorous identification of raw materials and products as well as detection of microbiological or chemical impurities.